When choosing the right color for your artificial grass, it is best to choose a product that has varying shades of green. Dark green, light green, green with a little bit of brown, the possibilities are endless. This comes down to personal preference. Lighter and brighter greens look like freshly grown grass, while darker greens have a more established grass look to them. It's good to think about what color will look good with landscaping you already have.
It can be tempting to choose a grass that looks really green, however, take caution. Once installed, it will stick out like a sore thumb. Most of those super green grass products are cheap too. You will have durability issues in the long run.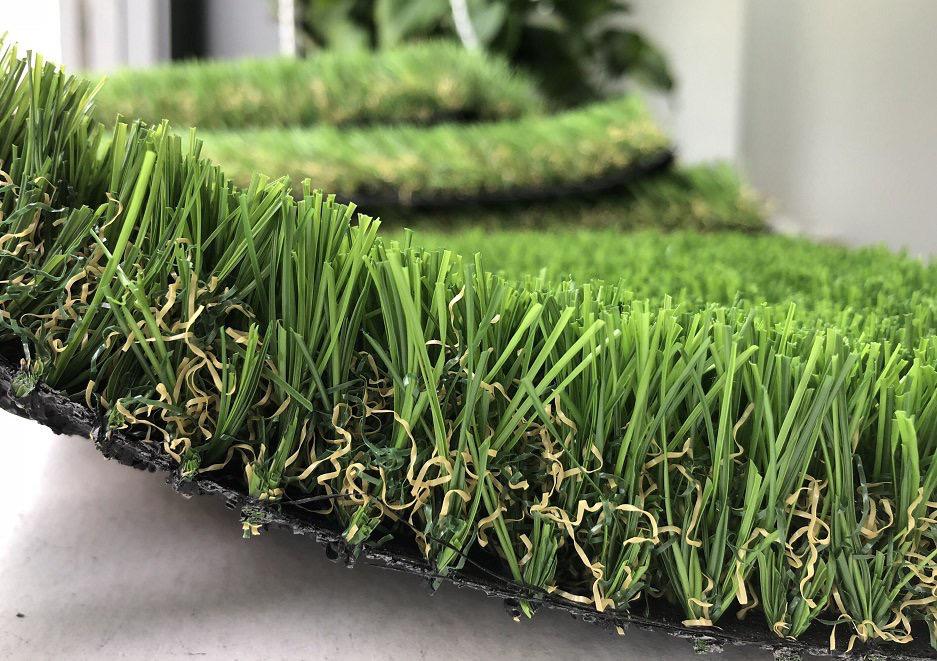 The best rule of thumb to use when choosing a color for your lawn? Consider your climate. Why? Because there are different variations in different areas. For instance, Phoenix, Arizona grass is lighter than grass in Northern Arizona. It has to do with the weather. Consequently, grass up north is usually a deeper shade of green.
Which type of artificial grass do I choose, depending on where I want to install it? What do I have to keep in mind when choosing my lawn? Deciding which artificial grass you have to buy is not an easy decision, read our blog on tips to picking the best artificial grass for your project.
Buying Your Artificial Grass
We understand purchasing artificial grass can be scary. That's why we encourage all of our customers to drop by one of our locations and visit us face-to-face.
2045 85th St
North Bergen, NJ 07047
844-768-8873
Monday to Friday: 8AM – 5PM
Saturday: 9AM – 1PM
Sunday: CLOSED
We also offer Free Artificial Turf Samples to help you if you aren't near one of our locations.